Single Baked Sweets is foolproof baking for one.
We offer single-serve, bake-at-home dessert kits that come with the pre-measured dry ingredients, bakeware & simple instructions needed to make a delicious homemade treat for one!
-Single portion size - buh-bye temptation & waste
-5 indulgent flavors to satisfy YOUR sweet tooth - this dessert is mine #sorrynotsorry
-Made with real ingredients - tastes like the real thing because it is!
-Easy & fun to make - hello couch time & red wine
Send a Sweet Gift...ships for free!
---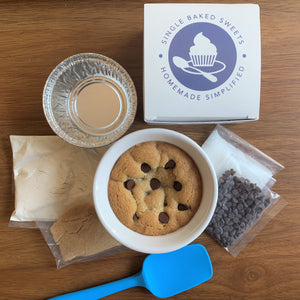 Baking for one 'how-to'
Step 1 - Preheat oven (or toaster oven)
Step 2 - Melt butter (we'll tell you how much)
Step 3 - Combine pre-measured ingredients (included!)
Step 4 - Bake 
Step 5 - Enjoy!
SHOP NOW
What our customers are saying...
"Great taste and so easy to make!" -Catherine
"Easy, yummy and cute." -Michelle
"I really enjoy finding a gift that stands out and makes someone excited. This was perfect." -Jessica
"It was such a great activity to do together!" -Marilee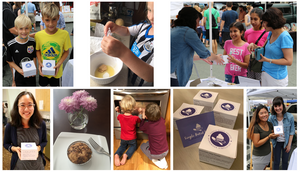 Single Baked Sweets Updates
---
As seen in The Washington Post, NBC4 Washington, U.S. News & World Report and more!
Send your wedding guests home with a sweet treat to remember your special day.  
What's coming next in our product offering